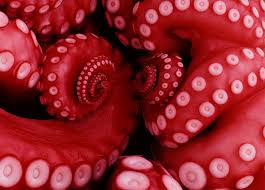 Note to Redcamel - This has not been put through Trello - (Pegasas Agile) - It has been a Distaster Recovery Task Class R (20 Hours Booked to Bench Hill Timebank - Paper Log)- My protopage accounts were deleted even my Godaddy site was Hacked - I had to change the password today to allow me to FTP
Can you please take ownersip of Banking / Mobile Phone Aps By 11/11/2023 - Thank You
This Site is a work in progress - at this moment in time the primary funtion is to recruit Associate Technical Consultants and Students for Red Octopus Business Services Limited and Students for BSG Elite.
A more interesting site is the Bootstrap infinity (AMSStat Site)
Redcamel Systems is making slow but sure progress on Tutor and Student Registration - we need to do a banking transaction for Tutor and Student Registration - We are developimg an On Line University. Sign up to http://forest404.com - note this too is a under construction there is currenly a bug that clears down the database - we are evaluating Blazor / Azure / ReactJS to provide this functionality - We are not mobile phone App developers yet - but we will get there for the Infinity Discount Card - Recuits will be licenced to sell and promote SSNA / Discount Cards and Green Pages Registration Services. Lesson 1 - Session 1 -This is A Xenophon(Genesis Document) - My eyesight is poor and is has not been put through a spell checker of Grammar checker - it has been coded as a White As Milk Exercise using Textmate Editor on an Apple Mac Mini
The FTP agent to uplaod the code to Godaddy is FieZilla
Note : We had a bug today which delayed the implementation of this page. FileZilla failed to quick connect on three of may machines - I had to call Godaddy for support - we changed password and re-coded FileZilla Quick Connect. A stress full morning....... Now to Podscast for Granada Reports.
>
This Hogan dataset is a bootstap development for someting called the 49 Steps. It is an array of 7 lessons with 7 sessions within each lesson for the purpose of teaching golf
I have had business cards printed for the Golf Hub for Kevin Lawrence at Didsbury Golf Club where I hope we will be running The Match Box - a solution where 6 Couples come to have group training using Golf Hub Videos then have short game experience on the practice ground followed by 6 holes of Twilight Golf.
I have started to use this as a recuruitment drive - uncertain of its status - I was working on a quiz for Houldswork Golf Club but was asked to stop after I went on the course collecting donations for The Erica Society Foundation Trust.
I am not doing well promoting The Directors Table at Withington Golf Club - I had a confrontation with the bar staff - I am no longer a member at Withington - Having spent !7 Years in Beta / Omega testing of The Golf Hub.
I will continue to develop the Withington and Houldsworth sites as I get E'Mail updates on what is going on.
With Effect From today 25 March I will report club news on my Grenada Report SSNA Website
/p>
Granada Reports - Whats On!
Skelton Bootstrap Site (AMSStrat)
I will Start with Whats On at Woodhouse Part Leisure Centre.
WCHG A Friendly Face - Welcome to AMSTRAT
Having read this article and you are intrested in being employed as an Associoate Technical Consultant - Phone Wythenshawe Community Housing News - (Ref IT Training / Volunteering)
0800 633 5500
0300 111 0000
Sarah Wooley - Volunteering 07580870164
Dan Williams - Volunteering 0741 094055
Woodhouse Park - 0741 0943055
-
Bench Hill TimeBank Community Guardian Quidam - 07535 188 264
About Quidam
Quidam is a Community Guardian - He is a friend of Wythenshawe - He was trained an an Agile IT Manager in Wythenshawe and is working on a project that will change the world of computing.
His Xenophon / Nimble Project Methologies have been created for an Agile developpment environment using TDD Task Drived Data.
First phase of his developmemt is complete - The creation of a new Infonet Search Engine - Forest404.com
Work on Infonet Registration / Protosearch has been put back whilst research and development using Blazor and Azure is being conducted.
Quidam is now prepared to release his name after 25 years in development of his University - His Name is Alan Bramwell - He Is an Agile Product Owner.
Alan's Business Partner and Microsoft Certified Developer is Richard Gilbert - They have been working together for 25 Years - Initially on a ECDL Training Package called PCSkillsTest.com
Alan has an Oracle - Uncle Paul who is a consultant - he introducerd Alan to Home Servers
In 2020 Paul came out of contact using Visual Foxpro - Legacy Sofware and turned to BSG Elite for Advice
Paul was recomended to convert his Bossoms Database into a Full Stack Language - Paul Chose PHP/MySQL - Built himself an new Stratbox - Where he hosts Linux / Lavarel
On achieving this provesd he was able and confident - found full time employment for a Power BI load
Paul has worked his was into an organisaiuon and is now developing for hand held devices in the area of Stock Control
We are looking to employ Paul as and when Forest 404 provides a revenue stream. Which is our intention for all our Associate Consultants.
I was employed as an Associate Consutant when I wrote the Payroll System for The Roay Mail - Developed Solutions for Greater Manchester Police and Sodexo working for ExtaUnit.Ltd
I also worked as a surveyor / commisiion only for a year - to gain experience in Sales.
I went on to forge a career in Sales at Unicom / Veratstar where i worked under the banner of Design House - It was at Verastar where I started my Company Red Octopus and the division Verastar Community Systems. Which has drawn me into the busines of Red Octopus Broadband Service where I hope we can sell our Hitec Computers Startbox solution with Intranet USB Sticks along with Elon Musk's Low Orbit Satalite Solution for Africa along with my Village Well Project,
BSG Elite is a project intended top Educate Africa - Hopefully donations to our charity the Erica Socieny Foundation will progress this venture. We need an income source top allow us to progress this project so please donat to : http://protopage.com/blueflamingos - for Wythensahawe Manchester
Alan hopes that Forest 404 will generate enough revenue to create an airline industry for his aviation friends Vinnie / Mark / Pilot Tom(Power Bi Oracle)
Circulation :
Woodhouse Park

Bench Hill

Age UK

Wythensawe Forum Library

Northenden Community Library

Age Concern

Tree Of Life

The Bideford Centre

Tesco

Manchester United FC

Manchester City FC

Liverpool FC

It is intended to employ Students of the Manchaester United UA92 Academy and Manchester Grammar School - Manchester University Oak House Campus to achieve these objectives

This dirctiory has been set up to create 49 lessons/sessions called the 49 steps.

We are looking to recuite Protopage / Google designers to work on a project called Nimble.

Initially Associate Consultants will focus on Agile Prokject Management and the definition of a Nimrod Database.

This will be the start of Full Stack Training

The Training will go under the banner of DWP Training and will eventually be certified as a government training plan for the BSG Elite University.

Associates will be trained as Teachers and will be expected to support students.

The cost of Full Stack Training for Students is £12,000 - they will be expected to learn :

Scratch
HTML
Bootstrap
Power BI
XML
JSON
Google Forms
Google Forms to Power BI Interfacing
Power Bi to SQL Server Interfacing
MVC
c#
SQL Server
Blazor
Azure
Php
MySQL
When this initial training has been completed Tutors will be asked to program an On-Line Shop fo a Click and Collect Process
On completion they will be certifieid with a diploma and will do on the learn Javascript/Angular/Python/ReactJS for mobile phone application and will be responisile for all factor in the creation and roll out of the Infinity Discount Card. They will be responsible fo online marketing using podcasts fo YouTube/Powtoon and Prezi.
When this phase of training has been completed they will be allowed to work for Foundation Consulting and Onbourd Promotions and will set up Online UK Conferencing for 1,000 venues in the UK
Commision wioll be paid for every event held
Each Event should aim to raise £1,000 for The Erica Society Foundation Trust
The Cost of this Post is £6,000 which will be paid after you have obtained full time employment as an Agile Technical Consultant
You should have a career ecxpectaion of £40,000 for this roll with the expectation of earning £70,000 as a Agile Progect Manager.
You will be given projects to manage - On completion of a project and the generation of an income stream you will graduate from BSG-Elite
You will be trained in Godaddy hosting and will work on The Stratbox / Statbox Project
You will write a paper to convince UK Government that there should be an Adam Law - where businesses must use SSNA and host a home server for :
Event Management
Click and Collect
Stock Recording/Purchasing/Goods Received/Sales Ledger and General Ledger.

When you have completed these tasks you will be licenced to sell StatDisc - AMSStrat




Red Octopus Business Services Limited

This is Stratbox

Simply open up IIS - (that we do for you) - Manage your local host Inetpub - Configure port 80 on your router (Get your service provider to do this - they may need to log in to your PC and change the setting - If they can not then move to Virgin.)